Contact us to inquire about the prices of transport services:
Vilnius: tel. no. +370 5 2779218 or e-mail info@simatra.lt
Open I - V, 8 - 17 h.
Office GPS coordinates: 54.718231, 25.296157
Warehouse GPS coordinates: 54.809467, 25.174514
Simatra uab warehouse scheme of road
Google maps
Istanbul: tel. no. +90 5493323224 or e-mail info@simatra.eu
Open I - VI, 9 - 18 h.
GPS coordinates: 41.045036, 28.540488
UAB Simatra provides the following services: freight forwarding, international shipping, local transportation. Freight transport routes stretching from the Baltic to the Balkans and Turkey and back. Regular partial cargo transportation and forwarding services from Turkey to Lithuania, Latvia, Estonia, taking place from the very beginning of the company's work. Partial loads also transported to and from Greece, Bulgaria, Romania to Lithuania, Latvia, Estonia and back, but this route often takes place in a fully loaded cars. Customer's request, perform customs brokerage services as well as from Turkey and the Balkans on arrival cargoes deliver door-to-door service .Eu permit
Simatra a group Krautoma UAB - the main carrier. International freight and local freight services it performs tent trailers. UAB Krautoma, established in 1997. Road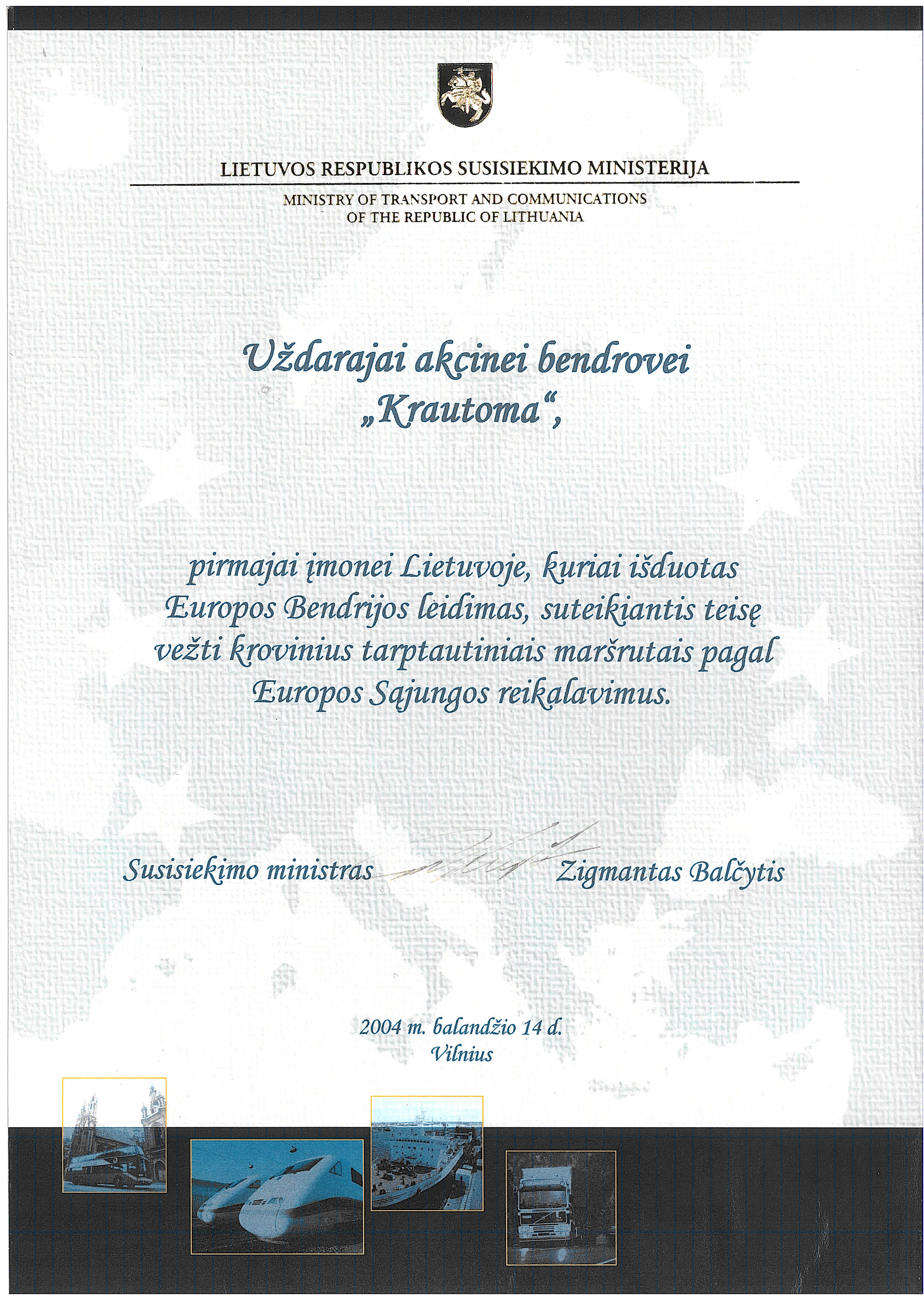 transport operating license for international freight transport issued in 2001. 8 June. UAB Krautoma the Lithuanian National Road Carriers Association Linava member. 2003. it was given TIR procedure. 2004. the company one of the first ten companies received the Ministry of Community authorization. Ministry of Transport organized a solemn event attended by senior Ministry of Transport, the State Road Transport Inspectorate officials, guests from the European Union and other respected persons, and the European Community authorizations presented Transport Minister Zigmantas Balčytis. The company currently employs 60 employees used 30 curtainsider vehicles (all of which are insured for CMR insurance).