Contact us to inquire about the prices of transport services:
Vilnius: tel. no. +370 5 2779218 or e-mail info@simatra.lt
Open I - V, 8 - 17 h.
Office GPS coordinates: 54.718231, 25.296157
Warehouse GPS coordinates: 54.809467, 25.174514
Simatra uab warehouse scheme of road
Google maps
Istanbul: tel. no. +90 5493323224 or e-mail info@simatra.eu
Open I - VI, 9 - 18 h.
GPS coordinates: 41.045036, 28.540488
Krautoma increases its fleet
2013-04-11
Experience of Krautoma uab team is bigger in every year. We are glad that our cargo fleet is growing together with our experience. In the year 2012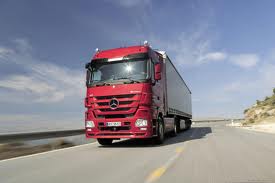 fleet was supplemented with 7 new sets of trucks and trailers. Now we have 25 trucks with trailers driving in international routs. There was only MAN trucks and Krone trailers in our fleet until last year. It is the firsts time we bought 3 Mersedes – Benz trucks. Managers opinion on Mercedes trucks are cautiously optimistic. Novices demonstrates a lower appetite and do not asks going to the garage.